---
Vascular Variations of the TUG Flap in Consideration for Breast Reconstruction
Noel B. Natoli, MD, Lisa Wu, MD.
University of Pennsylvania, Philadelphia, PA, USA.
BACKGROUND:
The transverse upper gracilis (TUG) flap has served as an alternative to abdominally-based autologous breast reconstruction since its' introduction by Yousif in 1992. The reliability of the skin paddle of the gracilis myocutaneous flap depends on the perforator anatomy and the vascular pedicle. Although much attention recently has been given to variations in septocutaneous and myocutaneous perforators, we believe that relevant variations in pedicle anatomy have been underappreciated. We report our experience with pedicle variability.
METHODS:
A retrospective review of records was performed on patients who had undergone a TUG for breast reconstruction from July 2006 to April 2011 by the senior author (LCW). There were a total of 22 TUG flaps performed in 15 patients for breast reconstruction in the study period. Seven patients underwent bilateral simultaneous TUG reconstruction, and ten patients underwent unilateral reconstruction.
RESULTS:
Upon review of our experience, we found three instances of aberrant vascular pedicles including two cases of double pedicles (see figure) and one case of a split proximal pedicle. We encountered major pedicle variability in 3 of 22, or 14% of cases reviewed. In our series, 14% of pedicles were anomalous, with 5% displaying a split pedicle and 9% displaying a double main pedicle.
In the two cases of the double pedicle, one pedicle came from the medial circumflex vessels and the other originated from the deep femoral vessels. In the split pedicle, the origin was the medial circumflex femoral vessels. This supports the earlier findings of Peek et al., however, demonstrates a significantly higher incidence of double main pedicles. When duplicate vascular pedicles were encountered, dissection was performed identically; the smaller of the two pedicles was ligated and microanastamosis was performed with the more dominant pedicle. In one instance there was no sequelae; however, in the other case, after several days the skin began to demarcate and ultimately two-thirds of the skin paddle was inadequately perfused resulting in the need for subsequent debridement of the entire flap. This was the only complete flap loss for a rate of 5 percent.
CONCLUSIONS:
There has been much clinical interest in the perfusion pattern of the gracilis myocutaneous flap first described by McCraw, with its' original longitudinal orientation and then reintroduced in a new transverse design by Yousif. A clear improvement in skin flap perfusion has been realized with increased clinical use of the transverse myocutaneous gracilis flap.
Many microsurgeons have enthusiastically embraced the TUG flap as an alternative donor site for breast reconstruction. However, these vascular pedicle variations can have significant clinical implications for microsurgical reconstruction when the reliability of the fat and overlying skin is necessary to create an adequate breast mound. We find that the variability of the main gracilis pedicle in TUG flap reconstruction has been significantly underestimated in earlier reports. We also present a logical algorithm for flap dissection when the microsurgeon encounters such aberrancies.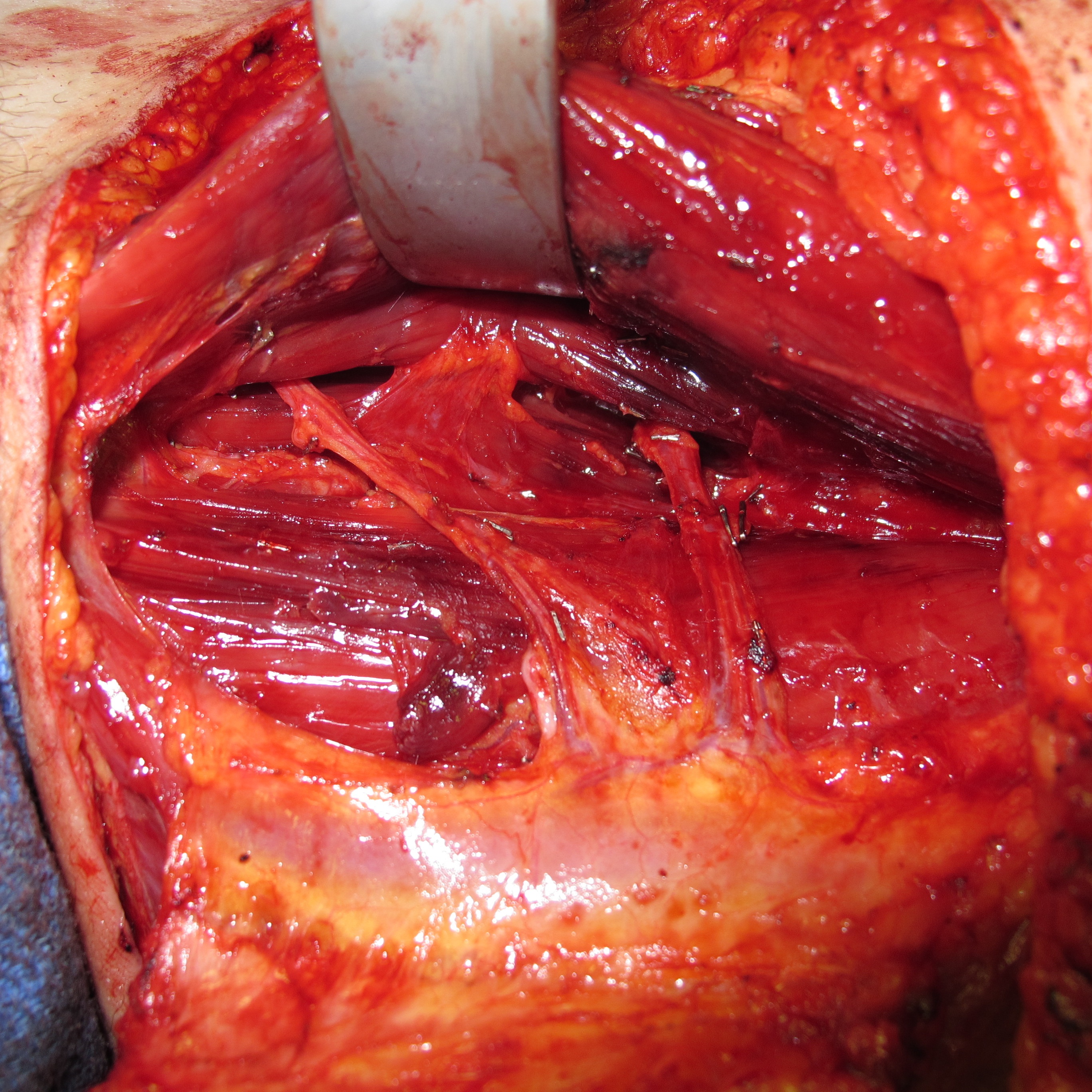 ---
Back to 2011 Program