Back to Annual Meeting Program
---
Lower Extremity Oncologic Reconstruction with Free Fibula and Bone Allograft
Wojciech Dec, MD1, Carol Morris, MD2, Joseph J. Disa, MD2.
1New York University, New York, NY, USA, 2Memorial Sloan Kettering Cancer Center, New York, NY, USA.
BACKGROUND:
Lower extremity reconstruction following resection of long bone tumors is challenging because of the unique functional demands of the lower extremity. The use of a free fibula flap inside a massive bone allograft provides a reliable reconstructive option. The authors evaluate the surgical and functional outcomes of using this technique.
METHODS:
This is a review of 11 consecutive patients who underwent reconstruction of segmental femur or tibia defects using a free fibula flap inside a massive bone allograft from 2003 to 2011. Complications and functional outcomes are reported.
RESULTS:
Eleven patients with a mean age of 16.2 years were included in the study. Eight femur defects and three tibia defects were reconstructed. The mean follow up time was 42 months. Two constructs were removed because of infection, three patients required bone grafting for nonunion, one patient required an additional operation to excise a skin paddle, and one patient experienced a lower extremity DVT. The mean time to achieve full weight bearing was 14.6 months.
CONCLUSIONS:
The use of a free fibula flap inside a massive bone allograft following bone tumor resection provides a reliable method for lower extremity reconstruction. The allograft component increases the initial strength of the reconstruction while the vascularized fibula component is thought to increase the biologic potential for bony union formation. Patients who achieve oncologic control are likely to enjoy a high functional long-term outcome.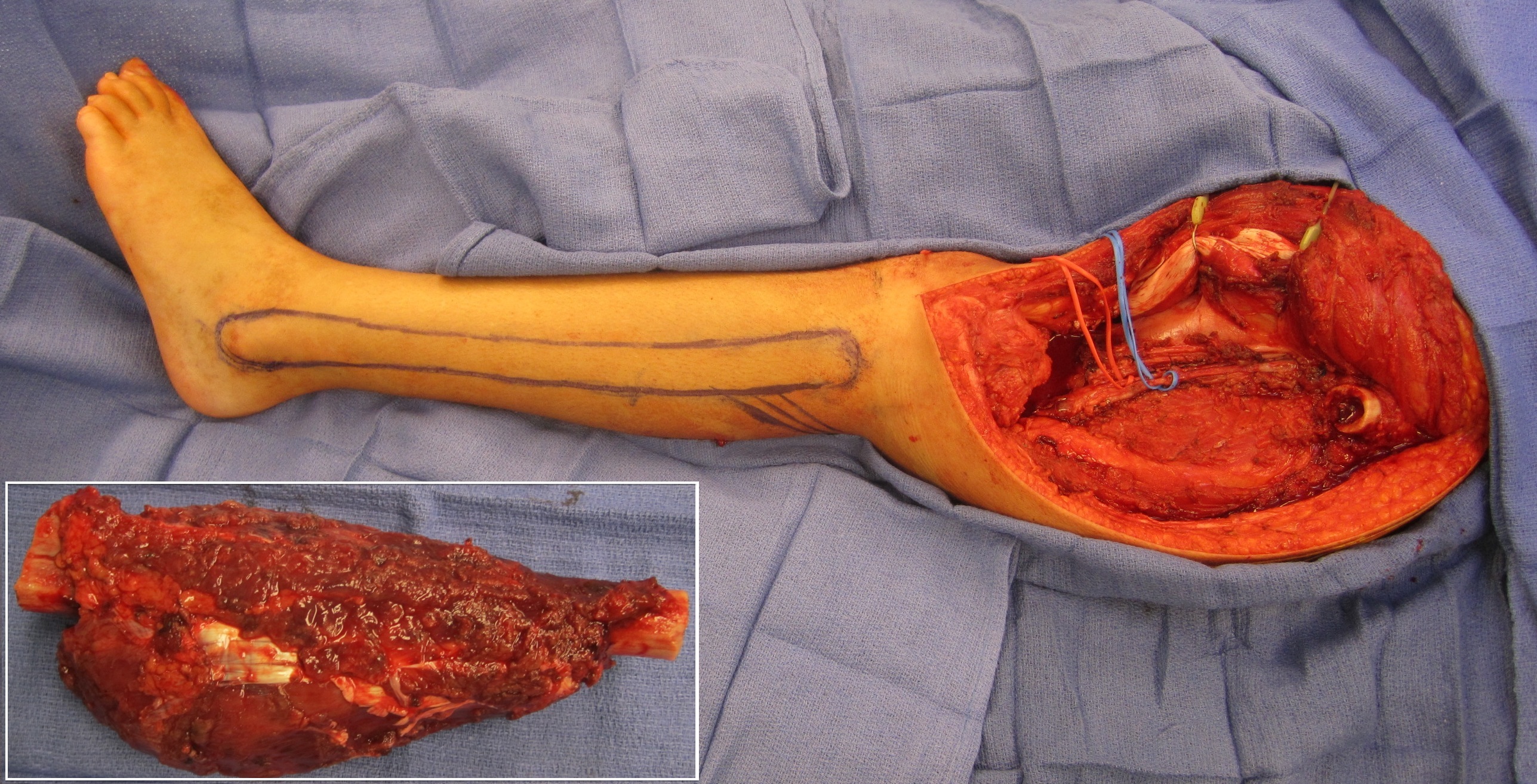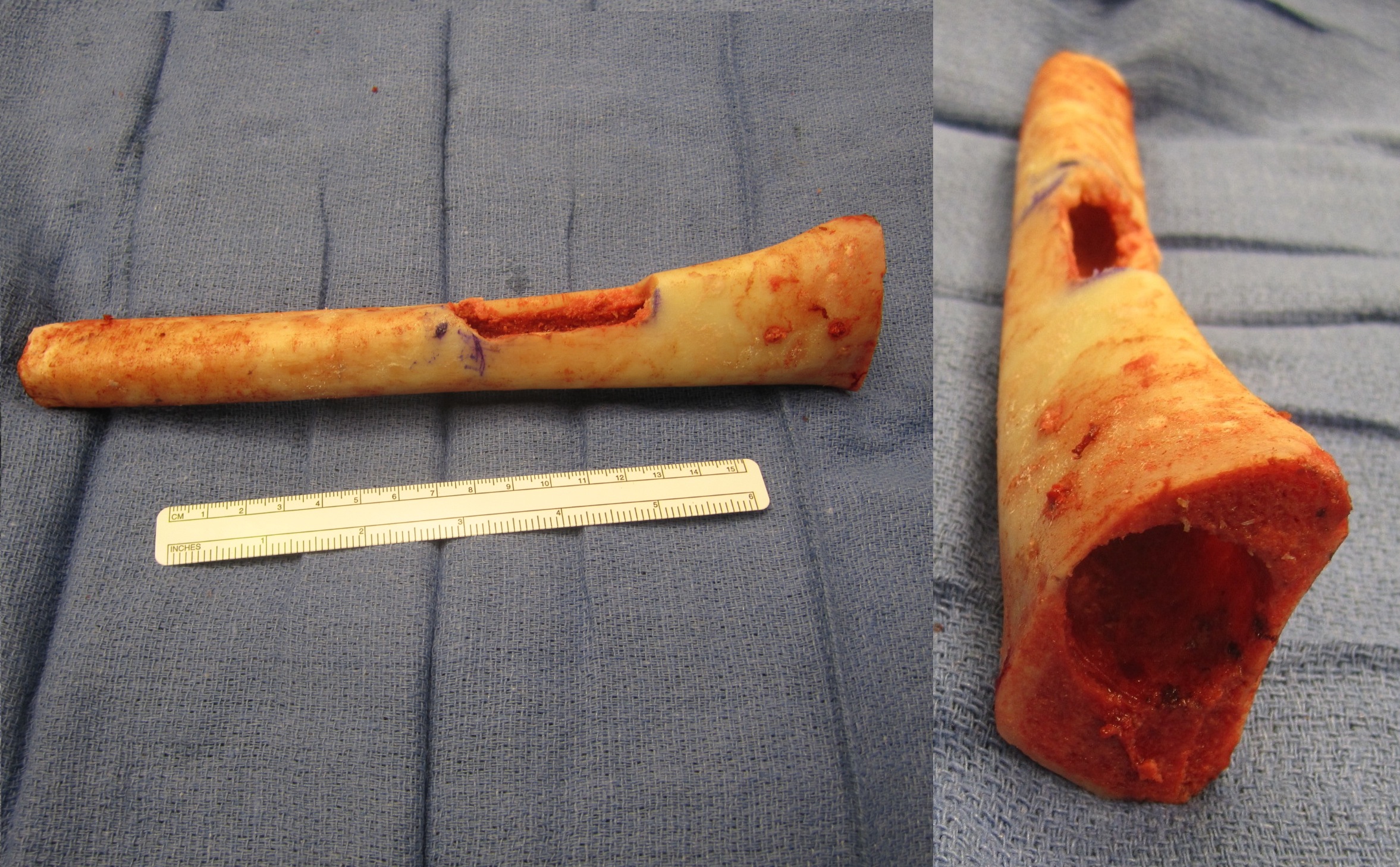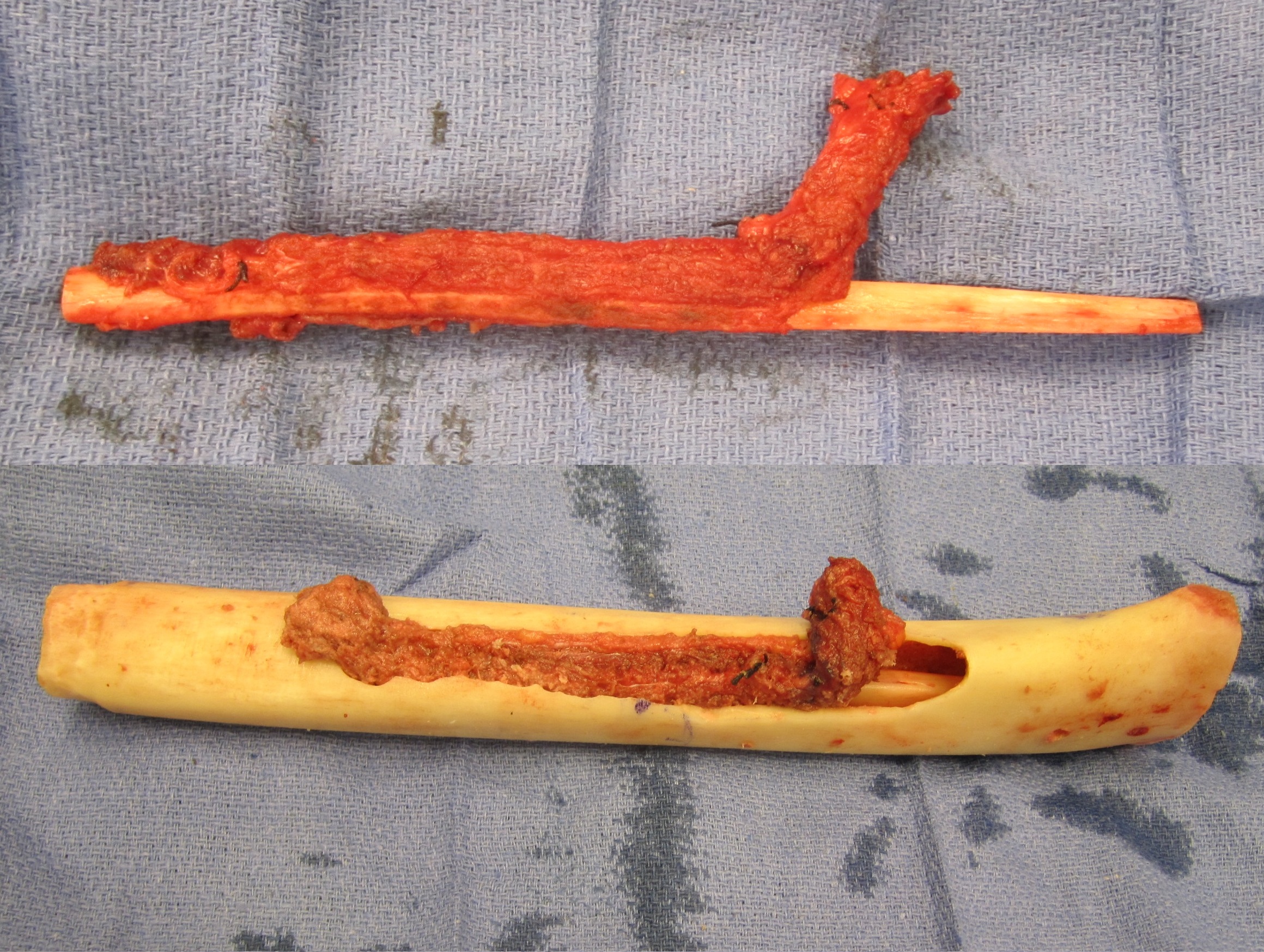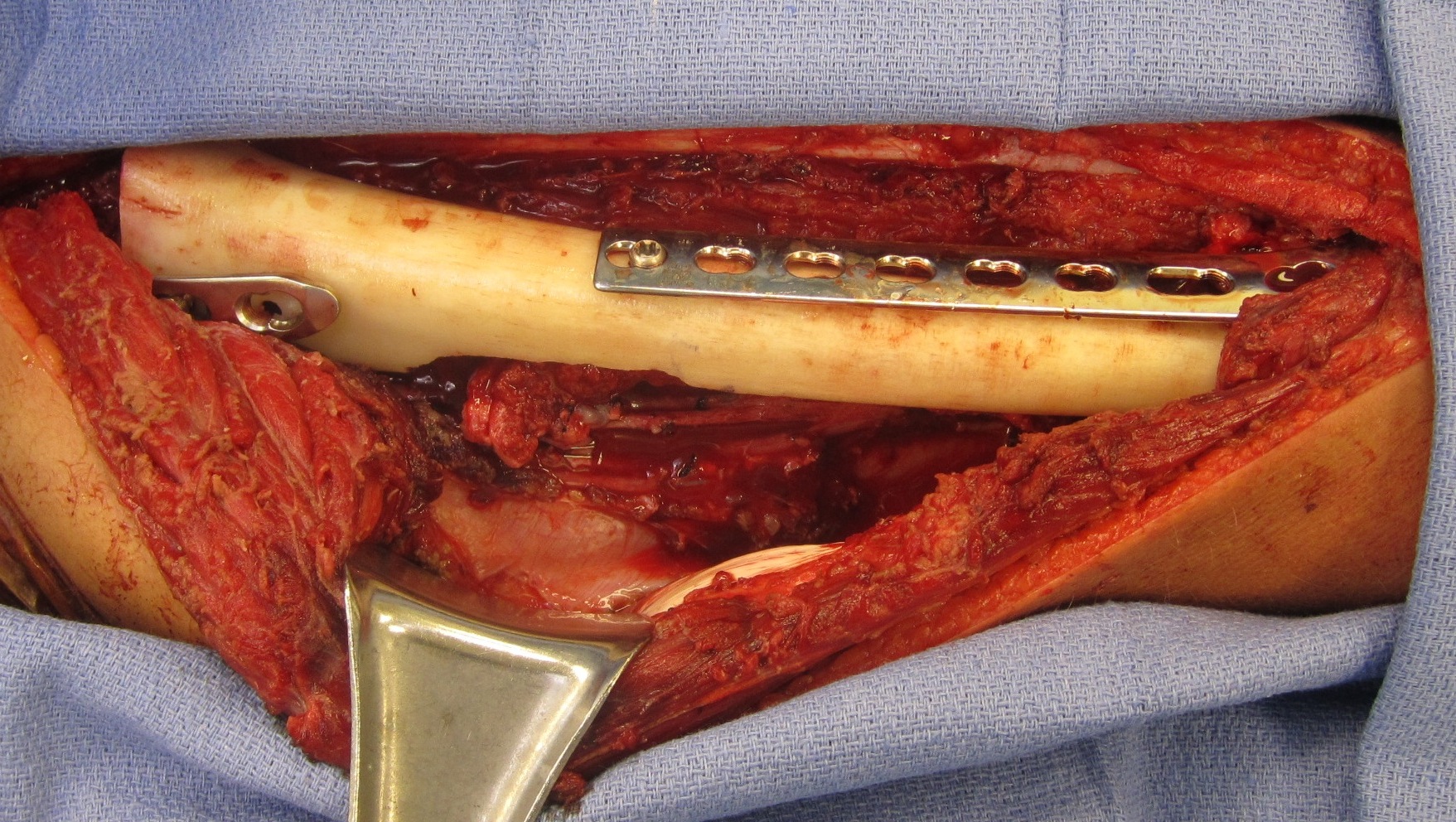 ---
Back to Annual Meeting Program