---
Should Hernia Repair and Panniculectomy be Performed Concomitantly? A Systematic Meta-Analysis of Outcomes Performed at Single Institutions
Michael G. Tecce, BS, Marten N. Basta, BA, Valeriy Shubinets, MD, John P. Fischer, MD.
University of Pennsylvania, Philadelphia, PA, USA.
BACKGROUND: It has been well documented that patients undergoing bariatric surgery are prone to developing body contour irregularities that can be corrected surgically. It has further been widely accepted that this patient population does possess an inherent risk to complications in the post-operative phase. Current literature exists to support performance of hernia repair with panniculectomy both concomitantly and as a separate procedure with consideration of proper patient selection. The purpose of this study is to identify parameters upon which guidelines can be established to aid in providing a greater level of assurance for successful outcomes in the evaluation of patients for hernia repair with concurrent panniculectomy through a systematic review and meta-analysis.
METHODS: A literature search was conducted to identify all articles published after 1990 involving hernia repair with panniculectomy. Resulting studies were based on inclusion criteria consisting of single studies performed at single instutions, both prospective and retrospective, and matching the content of the topic without using the NSQIP database. Pre-operative considerations were reviewed and post-operative outcomes for hernia repair with panniculectomy versus hernia repair alone were analyzed in this review. The primary outcomes of interest included reoperation, infection, fluid collection, length of stay, fluid collection, and wound healing complications.
RESULTS: 3 studies involving 92 patients were included. The average age of the sample was 48.6 +/- 8.9 years and BMI averaged 42.2 +/- 12.3 mg/kg2. Two patients in the group requiring hernia repair (VHR) alone (n=38) required reoperation. In the hernia repair plus panniculectomy (VHR-PAN) group (n=54), 12 patients required reoperation, which in comparison to the partner group yielded a higher reoperation risk with an overall odds ratio of 3.76 (p=.076). In one study, length of stay did not differ between the two groups. In two other studies, the VHR-PAN group (n=38) had a longer length of stay by 2.4 days compared to the VHR group (n=24).
CONCLUSIONS: While the same risks inherent to the patient receiving multiple operations are also implicated in hernia repair with concomitant panniculectomy, current literature lacks single institution head-to-head comparisons that are both descriptive in selection of operative technique and driven by concise post-operative outcome analysis. With higher reoperation rates and length of stay in the hernia repair with panniculectomy group, it can be concluded that the higher risk of complication leading to reoperation in addition to longer length of stay requires consideration of methods to mitigate patient risks in the pre-operative phase. Future studies should consider these factors in addition to timing and cost-effectiveness of these procedures in both study design and reporting in order to more appropriately provide a framework upon which patients can be stratified for purposes of more appropriate operative selection.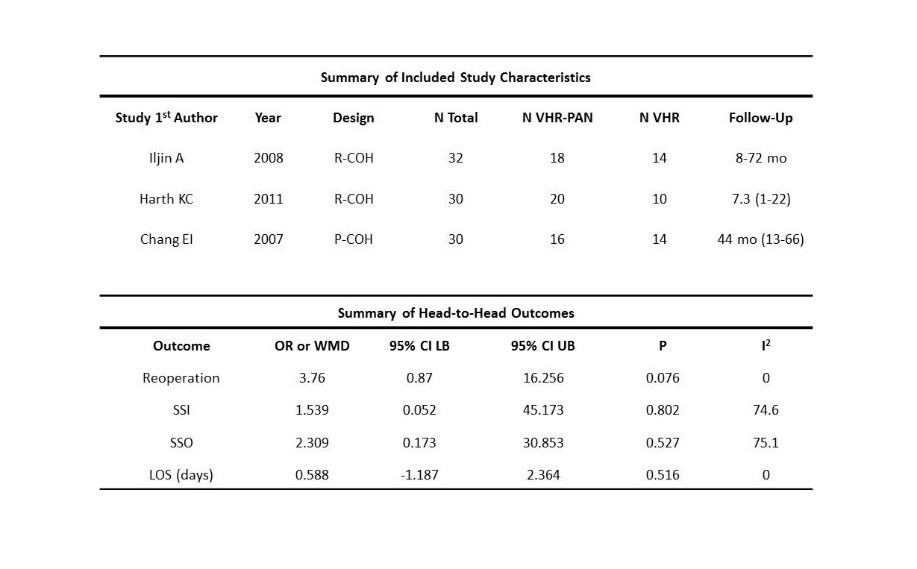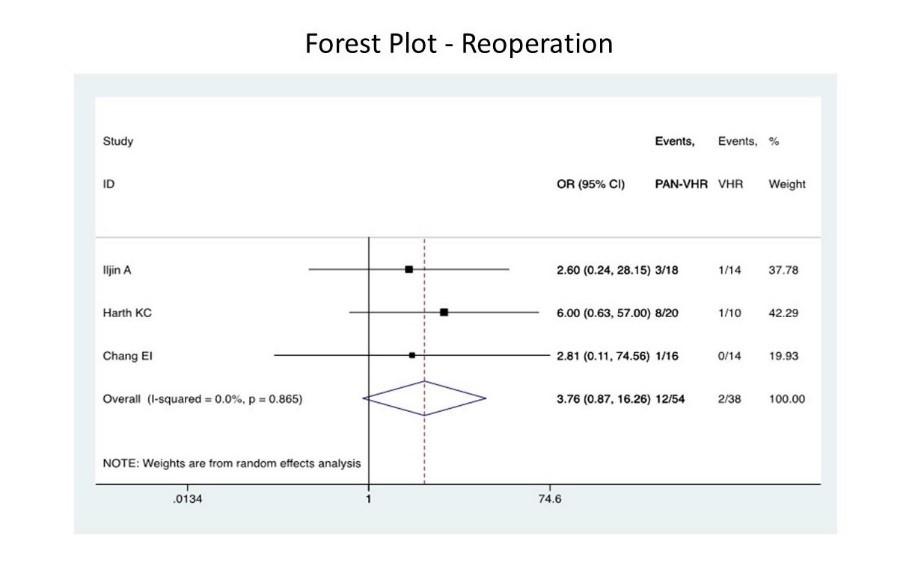 ---
Back to 2015 Annual Meeting