---
Syndrome of the Trephined: Quantitative Functional Improvement after Large Cranial Vault Recontruction
Matthew Hagan, M.D.1, Joseph Tarr, PhD1, Brian Andrews, MD2, Justine Lee, MD, PhD3, Greg Glauser, MS1, James P. Bradley, MD1.
1Temple University, Philadelphia, PA, USA, 2University of Kansas, Kansas City, KS, USA, 3UCLA, Los Angeles, CA, USA.
BACKGROUND: Large decompressive craniectomies performed after trauma may be life-saving; however, they may result in 'Syndrome of the Trephined' (SofT). This post-recovery sequella is characterized by dizziness, fatigue, depression, weakness, speech slowing, gait disturbance, and impaired mentation, which improve following reconstruction. Since this entity is poorly understood, we attempted to quantify the functional disturbance in patients with SofT and changes after cranial vault reconstruction (CVR).
METHODS: Patients with large cranial vault defects (>50cm2) were studied preoperatively and postoperatively (6 months) after cranial vault reconstruction using both: 1) Cognistat Active Form and 2) The FIM instrument (Functional Independence Measure) (n=40). Cranial vault reconstructive techniques varied from split cranial bone to alloplastic implants (PEEK or titanium mesh). Defect size, operative timing, complications, reoperations, and functional outcome scores were recorded.
RESULTS: Of the 143 patients treated with decompressive craniectomies, 40 (28%) developed symptoms of SofT. A larger craniectomy defect size correlated with development of SofT but not the severity. Time from craniectomy to presentation of SofT symptoms was 4.5 months. Time from craniectomy to cranial vault reconstruction was 6.1 months. Time from cranial vault reconstruction to improvement in symptoms of SofT was 4.3 days. Complete functional recovery of SofT was seen in 70% and some improvement in 30%. Cranial vault reconstruction: Type of reconstruction, PEEK implant (57.5%), Split cavarial graft (22.5%), Titanium mesh (15%), was not a determinant for functional improvement. Cognisant testing noted score improvement from 38 to 76 points, while scores using the FIM measurement tool improved from 21 to 39 points.
CONCLUSIONS: Syndrome of the Trephined occurs more frequently then previously described in post-traumatic patients with large cranial vault defects; Cranial vault reconstruction leads to significant, quantifiable functional improvement in a large number of patients.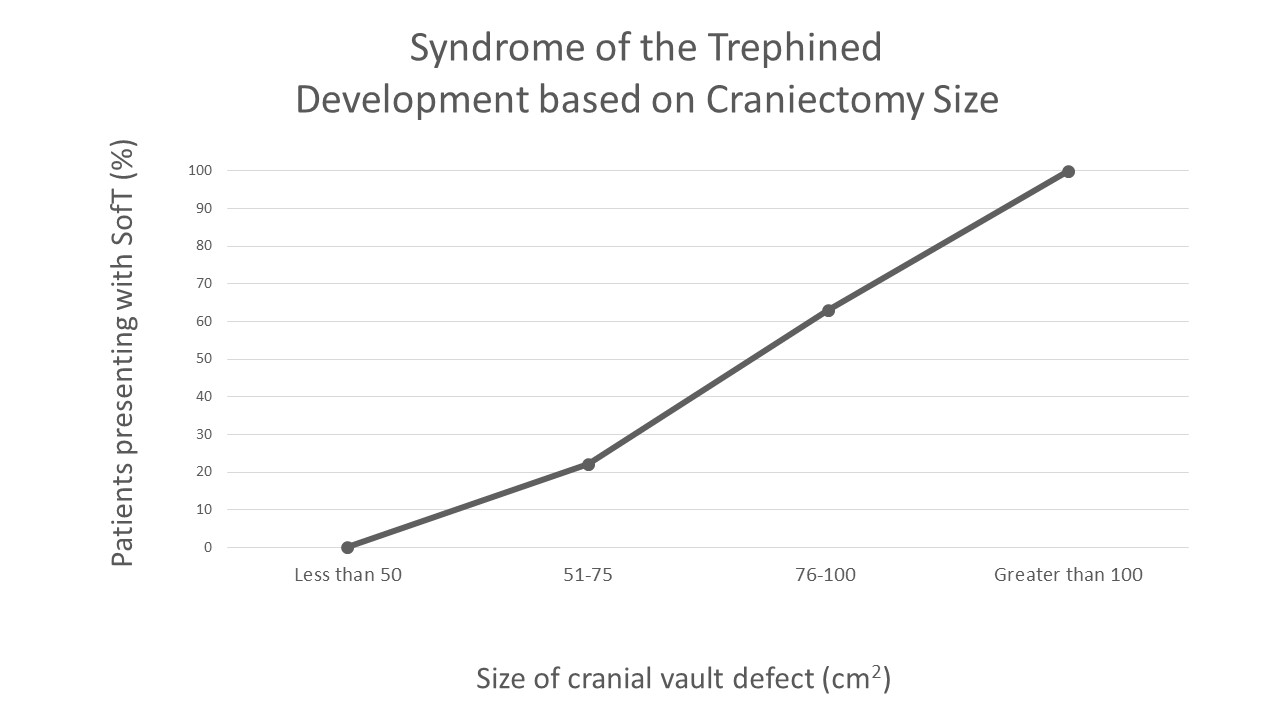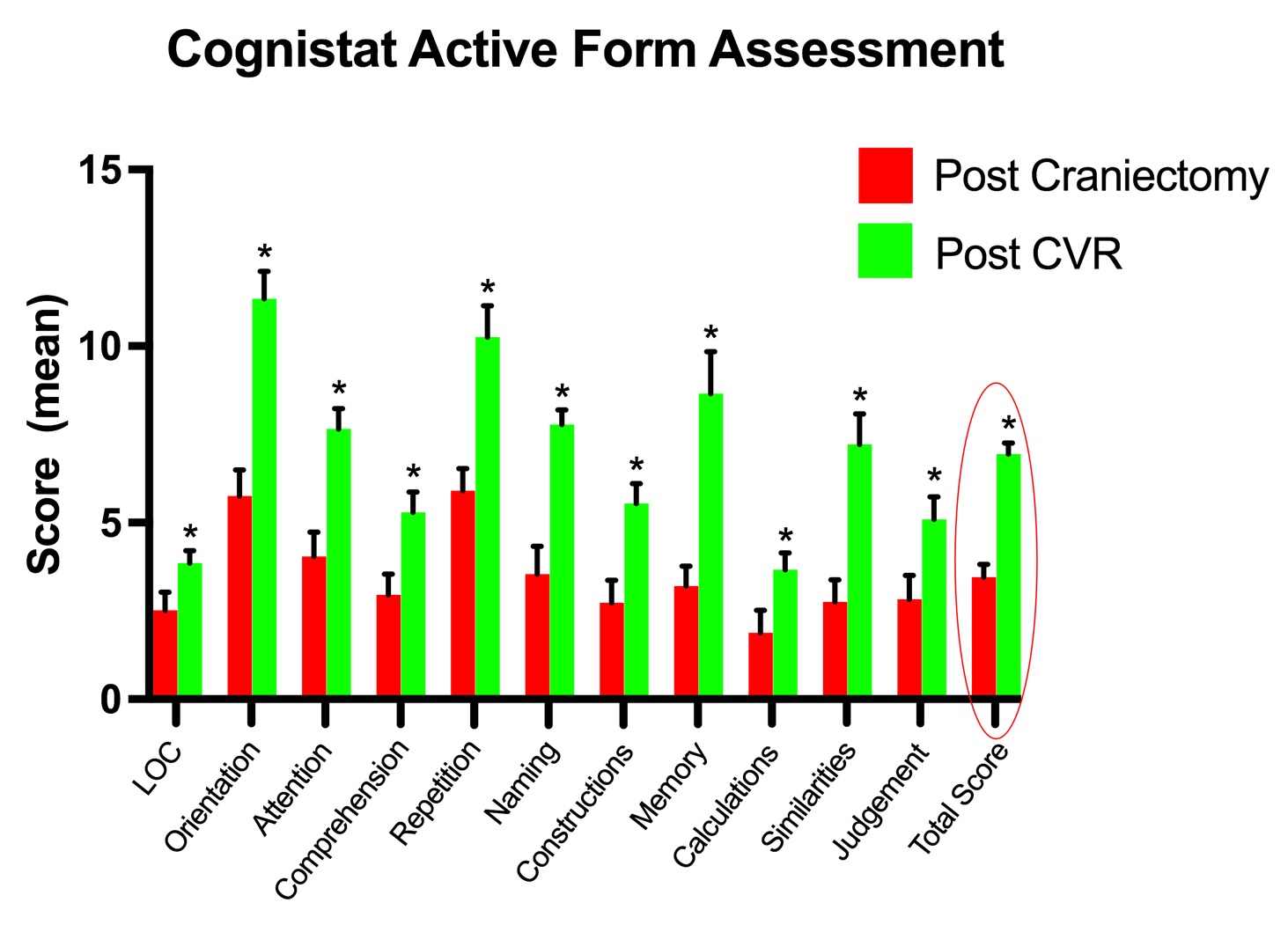 ---
Back to 2017 Program